SASDB Youth Day Derby
12 Jun 2020

-

16 Jun 2020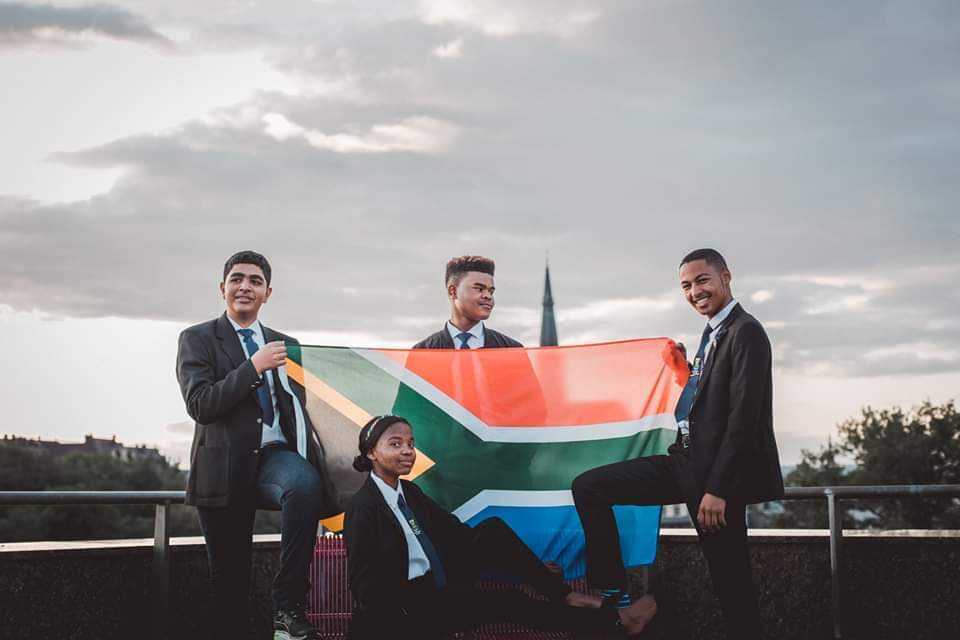 The South African Schools' Debating Board is excited to present to you its inaugural Youth Day Derby! This tournament is an online National fundraising debating competition aimed at empowering the youth and providing a debating opportunity for debaters across the country who aren't currently able to access physical leagues and tournaments.
The South African Schools Debating Board is a National NPO which coordinates schools debating in South Africa, the South African National Schools Debating Competition and the South African National Schools Debating team.
Dates
Friday, 12 June : Round 1-2
Saturday, 13 June : Round 3-5
Sunday, 14 June : Quarter and semi-final
Tuesday, 16 June : Final
Format
British Parliamentary (BP) – Each team is composed of 2 speakers with 4 teams in a debate and preparation time being 15 minutes. You may pair up with any high school debater of your choice. Speakers do not have to come from the same school, province or even country.
The SASDB will release a debate training video on the BP format on our YouTube page. We will also host a Google Meets training session Friday the 5th of June as well an instagram question and answer session on the 8th of June to provide you with training ahead of the tournament.
Aptitude
All high-school debaters are welcome to participate in different age and skill combinations. For example, a team may be composed of a senior and junior speaker.
Registration
R50 per person i.e. R100 per team.
Please ensure that both you and your partner register using this link BY THE 9th OF JUNE 2020: https://forms.gle/J7N5yMPFSNHgTsSJ7
Please note that due to judging capacity we can only host 64 teams. Team allocations will be based on a first-come-first-served basis, therefore early registration is essential. The funds generated from this tournament will be used to grow debating in the country and to support the work of the SASDB.
Fee-waiver
We have reserved space for some teams who would like to participate but cannot afford the fee. If you would like to apply for a fee waiver, please send your name and the name of your partner as well as a short motivation for why you would like to participate in the tournament to [email protected].
Adjudication
Teams do not need to provide their own adjudicators. The tournament will be judged by the South African National Debate coaching squad, therefore you will receive expert advice and feedback from the best judges in the country.
Platform
Debates are to be held via Google Meets – Please ensure that this software is compatible with your device before registration.
Chief Adjudication Panel
In line with the spirit of Youth Day, the Chief Adjudication Panel will be selected by application, with preference given to young people with little experience.
If you wish to apply, please email your CV and a short motivation to [email protected] BY THE 2nd OF JUNE 2020.
Please feel free to contact [email protected] or [email protected] should you have any questions.
Congratulations to the Top 25 Speakers from the Youth Day Derby!!!
1 Nic Ford
2 Faye Crawford
3 Adam Gear
3 Anathi Nkomonye
4 Caitlin Schwarer
5 Chisumino Momberume
6 Wesley van der Merwe
6 Ila Alberts
7 Karen Vergeest
8 Corwin Quail
9 Lwandle Ntshangase
10 Abraham Junior Angula
10 Paul Malherbe
11 Christiaan Dirk Prinsloo
12 Anthony Traicos
13 Mika'il Metz
14 Pooja Vijay Damodaran
14 Ropafadzo Zharare
15 Ethan Batista
16 Firdous Adam
16 Nimba Mahlati
17 Noa Brawerman
17 Nathan Fobian
18 Anesu Mushonga
18 Alicia Realeboga Mmethi
19 Jennifer Hintze
19 Lailah Moonasar
20 Ammara Latib
20 Grace North
20 Nangula Tobias
21 Neo Khambule
21 Oñu Okoli
21 Ilham Ismail
22 Hussain Geldenhuys
22 Zara Sibda
23 Moses Fillupus
23 Ross Froise
23 Mantswi Ramakgolo
23 Erynn Geddie
23 Lex Harvey
24 Gao Mamabolo
24 Azraa Syed
25 Dennis Huang
25 Sharanya Pillay
25 Dichochi Ramotlou
25 Khanya Mhlongo
A huge congratulations to our overall champions Chisumino Momberume and Ropafadzo Zharare from Fourways High School in Johannesburg!!!!!