WSDC 2010, Doha
08 Feb 2010

-

18 Feb 2010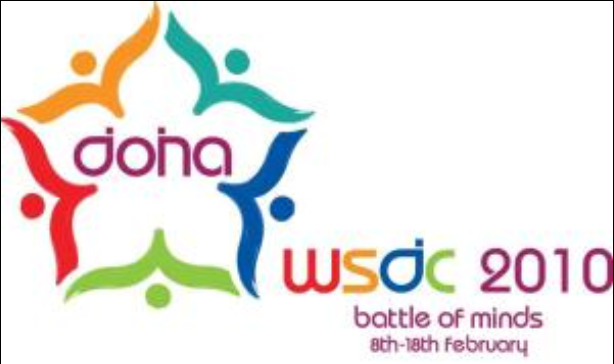 This is part of the WSDC 2010 series as I recount and report on the World School Debating Championship 2010 from Doha, Qatar as a debater, blogger and Hong Kong national team member.
Following the conclusion of World Schools Debating Championship 2010, the numbers are in, the results crunched and the final rankings decided. Here they are courtesy of the organizers at WSDC Charity.
Teams
You can find the results for each individual round here.
See how the 16 teams progressed during the Knockout Stages.
Overall Team Rankings
Canada
England
Singapore
Wales
Australia
Slovenia
New Zealand
Pakistan
Greece
Israel
Netherlands
Sri Lanka
India
Scotland
Ireland
Hong Kong
Best New Country: United Arab Emirates
China (2nd) and Sudan (3rd)
Best English as Foreign Language Country: Netherlands
Romania (2nd) and Germany (3rd)
Best English as Second Language Country: Slovenia
Greece (2nd) and Sri Lanka (3rd)