Heart of Europe 2020 International Debating Tournament
02 Jul 2020

-

07 Jul 2020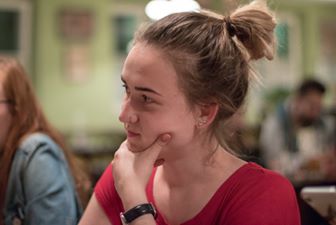 We are pleased to invite you to the 17th edition of the Heart of Europe International Debating Tournament, taking place in Olomouc, Czech Republic. Olomouc is a town on UNESCO's World Heritage List, which has been named, by the world's prestigious guidebook Lonely Planet, as the most beautiful, yet lesser known tourist destination. 
#HOEDT20
Dates: July 2nd-7th 2020 + optional training on July 1st
Format: World Schools
Rounds: 8 preliminary, 3 knock-outs, and the Grand Final
Team Cap: 60
Venue: The Faculty of Science of University of Palacky
Start of registration: October 31st 2019
End of registration: May 31st 2020
Deadline for payments: May 31st 2020 (strict deadline)
Optional training
On July 1st, we will be hosting a tailored training for our partipants. This training will be entirely focused on the debaters and we will set the agenda according to the individuals present. It will be hosted by international trainers and include one-on-ones with them. The training will run from around 4pm on July 1st until 2pm on July 2nd. The price is 70 EUR and includes an additional night of accommodation prior to the tournament, as well as food during the training (dinner, breakfast, lunch).
Registration fees
Debaters: 220 EUR/320 USD/6400 CZK
Adjudicators: 170 EUR/245 USD/4950 CZK
Coach (if adjudicating): 170 EUR/245 USD/4950 CZK
Team Manager (if adjudicating): 170 EUR/245 USD/4950 CZK
Observers: 300 EUR/435 USD/8700 CZK
Coach (if not adjudicating): 220 EUR/320 USD/6400 CZK
Team Manager (if not adjudicating): 220 EUR/320 USD/6400 CZK
The registration fee covers
– accommodation for 5 nights (double rooms, triples on request)
– meals: 4 × lunch, 5 × breakfast, 4 × dinner, refreshments
– all free time activities (parties, excursions, trips)
– public transport in Olomouc
– reduced taxi fare rates at ALFA taxi
– better exchange rates at partner exchange offices
– professional photo and video footage
– live streaming of debates
– mobile info application of the tournament for Android and iPhone
– welcome pack with materials for the tournament