Penn Worlds Schools Tournament 2021
09 Apr 2021 @ 12:00 pm

-

11 Apr 2021 @ 6:00 pm

BST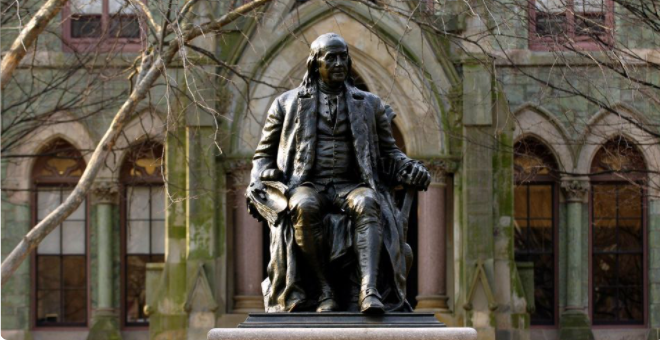 The Penn Debate Society is delighted to welcome you to our 2nd online World Schools Tournament, to be hosted from Friday, April 9th to Sunday, April 11th. The tournament will feature three prepared and three impromptu rounds of world schools-style debate, followed by a break to quarterfinals (depending on the size of the tournament).
Our tournament will feature high-quality judging from independent adjudicators and the members of the Penn Debate Society, which include alumni of World Schools Team USA, India, Canada, South Africa, Pakistan, Philippines, Korea, Thailand, Hungary, Botswana, and Malaysia.
Registration and Fees
Registration will open on March 15th. Early bird registration will close on March 22nd. Registration will close on April 2nd.
Early bird registration fees will be $20.00 per team member. Thereafter, regular registration fees will be $30.00 per team member. Teams will be able to make payment via check or credit card payment through Eventbrite. Fee waivers are available for teams in need, so please contact Tvisha Malik (
[email protected]
) if you would like to request one.
Location
At this time, we expect the tournament to be held on Discord and Zoom.
Rules and Regulations
The Penn World Schools Tournament will be conducted in the World Schools Debating Championships (WSDC) Style. As per the WSDC guidelines, all teams must consist of at least 3 debaters and no more than 5 competitors. Teams are not limited to being of a single school or nationality.
Eligibility
All speakers in a team are from the same institution.
All speakers in a team must be 19 years of age or younger in April 2021.
All speakers must neither be enrolled in a university or equivalent post-secondary learning institution nor be attending university varsity debating training in April 2021.
Novice eligibility shall be defined as competing at three tournaments (including the UPenn World Schools Online Tournament 2021) or less.
Judging Requirement
Schools will be required to bring 1 judge for every 2 teams (rounded down, so schools with 5 teams require 2 judges). Missing judges will incur a fee of $30 per day missed. For example, a judge that did not show up for any rounds on all 3 days would owe $90 in fees. We also encourage members of the WSDC community writ large to judge at our tournament to make the experience as rewarding as possible for all participants. The link for judges registration will be announced in a future post.
Contact